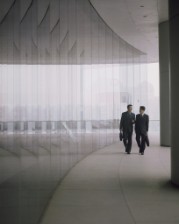 Consultancy Services
Implementation/Maintenance of the ISO 9001:2008 QMS & ISO 14001 EMS
We will come and support you in implementing an ISO 9001:2008 quality management system or your 14001 environmental management system or we can assist you with maintenance of the your existing quality/environmental management system.
Ofqual and QCF
If you are having difficulty in the maintenance of your policies and procedures that ensure you remain compliant to Ofqual, we will be happy to speak with you about how we can help this process. We have a high level of experience here and have examples of our successful work to present to you and testimonials from practitioners within the sector.
Alternatively, if you are seeking recognition to Ofqual and require expertise to assist you in the development process, we will be happy to come in and support this project work.
PQQ (Pre Qualifying Questionnaire) Support
We have considerable experience here, especially with public sector contracts, please give us a call to see how we might be able to assist you. You may be unsure where to start with your PQQ, we can help you work your way through each document, ensuring that the right information is provided and if necessary, develop key policies and procedures to support yor PQQ submission.